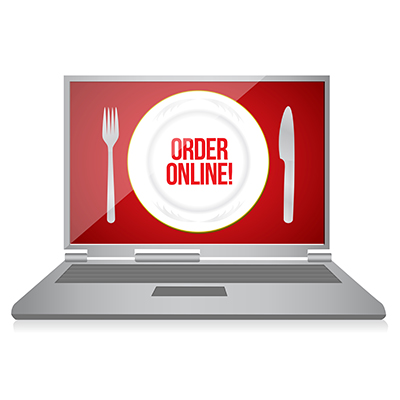 Online Ordering
Allow customers to order online from your own custom website for delivery or pickup; orders will fire directly through your system in real time.
Free up your staff, as all items will print to the appropriate prep stations, no extra tablets or printers required.
Enjoy increased order accuracy, as direct integration avoids errors during order re-entry from tablet to terminal.
Your online ordering site can be customized in both appearance and item complexity, and all of your reports will be automatically updated with the online orders.
DoorDash, GrubHub, & Uber Eats Integrations
Doordash, Grubhub, Uber Eats, and Seamless can all be integrated directly into our systems.
This allows tickets to fly through the system and fire into the kitchen in real time; no need to waste your time juggling their respective tablets.
Receive one close of day report that shows you the breakdown between every delivery service and in house sale. Easily reconcile with the vendor's monthly statements.
Interested in having your own online ordering site free of the other service's commisions and fees?
Call to Schedule a Demonstration & Quote

---
---